What is the Lymphatic System?
The Lymphatic system is a one way drainage system, it collects all the fluid and waste products that leak out of the blood vessels into the tissues, prevents noxious substances from entering the blood by filtering it through the lymph nodes until it is safe to return to the bloodstream.
Any swelling in a limb whether its small or large is a sign that your lymphatic system isn't working properly and can lead to waste products staying in the tissues and causing swelling or inflammation and potentially increases the risk of infection.
What helps Lymph to flow?
Variations of tissue pressure through breathing, exercise and manual lymphatic drainage all help to slowly, rhythmically and gently assist the lymphatic system to move the fluid into and along the vessels which helps the body to filter more lymph and prevent toxins from entering the blood. This helps to stop infections from spreading throughout the body, reduces swelling, and leads the client to a better outcome.
Conditions treated
Lymphoedema
Post mastectomy or breast cancer treatment
Swelling in arms or legs due to fluid retention
Pre or post surgery / Scar tissue
Back pain
Hip, knee, ankle, shoulder, elbow problems (bursitis, tennis elbow, etc.)
Migraines
Sinusitis
TMJ
Breast tenderness or congestion
Fibromyalgia / Lupus / Chronic fatigue
Anxiety / Depression
Hormonal imbalances
What we offer
* Manual Lymphatic Drainage
* Key Therapy
* PBM/Low Level Laser Therapy
* Lymph Taping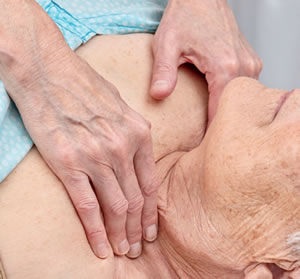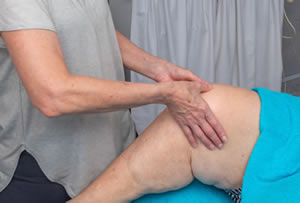 What to expect at your first session
Your lymphatic drainage therapist will obtain a thorough history from you to better understand your condition.
Your first session will be for an hour, however treatment times can vary depending on your needs and the areas to be treated.
The massage strokes are slow and rhythmic mimicking the lymphatic system.
Your therapist may provide you with some advice on self treatment techniques, self care and gentle exercises which will continue to assist in the lymph drainage process when you are at home.
Your therapist may recommend bandaging, compression garments or lymph taping.
At Revitalized we provide a professional, caring and safe environment for our clients to receive the best possible outcomes. We also believe that through education and prevention we can assist people to maintain better outcomes – prevention is always better than cure!
---
WOULD YOU TRUST JUST ANYBODY WITH YOUR HEALTH AND BEAUTY PROBLEMS?
YOU CAN TRUST REVITALIZED!