ABOUT US
WHO WE ARE
At Revitalized we believe in empowering you to achieve your skin and body health and wellness goals.
Not only do we provide a professional, caring and safe environment but we also believe education and prevention can help you make informed decisions and result in better health outcomes.
Here at Revitalized we recognise people come to repair, refresh and revitalise their mind, body and spirit and it's our goal to offer you a haven in which to do so.
Our promise is to give you –
Punctuality
Professionalism
Friendly Service
Fantastic Results!
OWNER/OPERATOR PAM MCROBERTS
With over 50 years in the business, Pam is undoubtedly the most experienced beauty technician working on the Fraser Coast.
Pam spent much of her early career working and delivering training internationally,partnering with brands and clients around the world.
She has also delivered certified training courses and worked extensively here in Australia.
Pam's experience and knowledge means she knows skin so your beauty appointment will start with a skin examination and discussion about a treatment plan.
Pam also offers non-surgical chemical- free facelifts and non invasive laser treatments to complement her facials.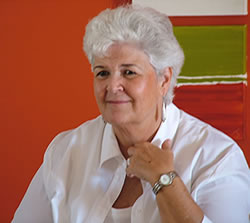 SIMONE RITCHI – Massage Therapist/ Physiokey/ Scenar Therapist/ Pilates Instructor/ Lympoedema Therapist
Simone began working as a massage therapist over 12 years ago and is passionate about empowering people to live fit and healthy lives.
Her interest in the body has lead her to complete qualifications as a Vodder Lymphedema Therapist, a Certified Physiokey/Scenar Therapist and a Clinical Pilates Instructor (DipPMT).
Attending workshops regularly in areas such as womens health, working with fascia, sports injuries and neurorehab, keep her up- to -date with best practice.
It also means she's able to offer a spectrum of services that complement each other. Whether you're recovering from injury, seeking relief from chronic/acute pain, needing support to manage your lymphoedema or focussed on your general wellbeing you may benefit from all of these services.
QUALIFICATIONS
2017 Dr Vodder Therapy 2/3 Manual Lymphatic Drainage and Combined Decongestive Therapies
Fascial release workshop
2016 Dr Vodder Basic/Therapy 1in Manual Lymphatic Drainage
Lower Limb Intensive,Cancer/Lymphoedema workshop
Gyrokinesis 6 day pre-training Course
2015 Diploma in Pilates Movement Therapy
2014 Advanced Physiokey Training Seminar
2013 Certified Scenar Therapist/ Level1/ 2/ 3, Sports Injuries and Women's Health
2007 Certificate IV Remedial Massage (Lymphatic Drainage)
2007 Certificate IV Beauty Therapy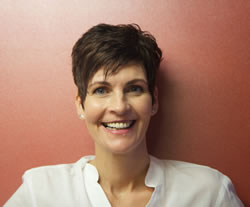 Pam and Simone are dedicated to providing only the highest quality services and take pride in having helped thousands of people across the Fraser Coast to achieve a better look, a better body and a better life.
To ensure that Revitalized maintains its reputation for excellence, Pam and Simone are constantly updating their qualifications and only use products that have been thoroughly researched and have achieved proven results.
Walk away with a smile on your face and a very light heart, knowing you have enjoyed every minute of being here, and your body thinks so too!