ABOUT US
WHO WE ARE
At Revitalized we believe in empowering you to achieve your skin and body health and wellness goals.
Not only do we provide a professional, caring and safe environment but we also believe education and prevention can help you make informed decisions and result in better health outcomes.
Here at Revitalized we recognise people come to repair, refresh and revitalise their mind, body and spirit and it's our goal to offer you a haven in which to do so.
Our promise is to give you –
Punctuality
Professionalism
Friendly Service
Fantastic Results!
---
OWNER/OPERATOR PAM MCROBERTS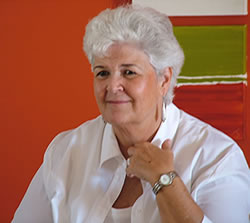 With over 50 years in the business, Pam is undoubtedly the most experienced beauty technician working on the Fraser Coast.
Pam spent much of her early career working and delivering training internationally, partnering with brands and clients around the world.
She has also delivered certified training courses and worked extensively here in Australia.
Pam's experience and knowledge means she knows skin, so your beauty appointment will start with a skin examination and discussion about a treatment plan.
Pam also offers non-surgical chemical free facelifts and non invasive laser treatments to complement her facials.
SIMONE RITCHI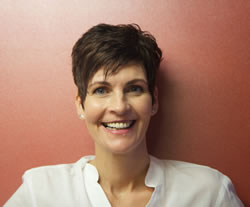 'Action Matters!'
That's my motto, if you want to bring about change in your world, then you need to be actively involved in that change.
I feel very passionate about what I do and helping people to manage pain, injuries and become fitter, healthier and more empowered.
My journey in this industry began over 15 years ago, my curiosity and passion about the body and movement has led me to many learning opportunities in varied modalities including Remedial Massage, Key Therapy, Clinical Pilates and Lymphatic Drainage. I believe continuing education is a lifelong journey and with a little encouragement, care and advice we can achieve great results together in our sessions!
Qualifications include –
*Diploma in Remedial Massage
*Diploma in Pilates Movement Therapy
*Dr Vodder Therapy Advanced Manual Lymphatic Drainage and Decongestive Therapies
*Laser & IPL Safety Certificate/AILT
*Accredited Key Therapist Advanced Training/Fascial release
*Accredited Scenar Therapist Level3/Sports Injuries/Womens Health
*Workshops – Advanced Pilates for Neurological conditions/Spine and Torso/Cancer and Lymphoedema/Pelvis/Feet/Lower limb intensive
*Cert IV in Beauty Therapy
Pam and Simone are dedicated to providing only the highest quality services and take pride in having helped thousands of people across the Fraser Coast to achieve a better look, a better body and a better life.
To ensure that Revitalized maintains its reputation for excellence, Pam and Simone are constantly updating their qualifications and only use products that have been thoroughly researched and have achieved proven results.
Walk away with a smile on your face and a very light heart, knowing you have enjoyed every minute of being here, and your body thinks so too!
---
WOULD YOU TRUST JUST ANYBODY WITH YOUR HEALTH AND BEAUTY PROBLEMS?
YOU CAN TRUST REVITALIZED!