Revitalized Skin & Body Specialists – a better look, a better body and a better life!
PHYSIOKEY THERAPY

Pain relief therapy using physiokey is an extremely effective, non-invasive medical technology.... read more!
SCENAR THERAPY
RELIEVE PAIN and GET YOUR LIFE BACK!
SCENAR is a handheld therapeutic medical device. When placed on the body, the Scenar device can interactively locate, measure and prompt problem areas (assymetries) through the skin to HELP RELIEVE PAIN AND RESTORE FUNCTION.
For fast and sustained recovery from both acute and chronic pain, and general loss of function. The effectiveness of SCENAR therapy for pain relief is substantial and lasts longer than other pain control methods.
• Hear what Layne Beachley has to say about SCENAR.
• SCENAR featured on A Current Affair! ...read more
CLINICAL PILATES
Pilates can be extremely beneficial for most people of all ages with or without injury, from people who just want to get fit and functional, to sports people to older people, to dancers and athletes... more information.
BEAUTY TREATMENTS
Facials/Skin Treatments – the Non Surgical Facelift and the latest in Laser Treatments. Revitalized can also help with acne and teenage skin problems. More information...
Face and Body Waxing – Revitalized uses the best quality wax and procedure products, for both women and men! More information...
MASSAGE
Treat the cause, not the symptom! Are you looking for a natural way to relieve tension and prevent injury? Revitalized offers a range of techniques. More...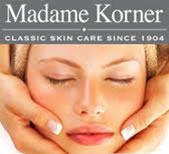 Revitalized recommends and uses Madame Korner products.
They are Australian made products that can be recommended confidently.
More information...